Music
55 Frets
Milo (vocalist/saxophone), Djuca (bass), Jaap (drums) and Ibrahim (guitar)
55 Frets, is a band that has been together for almost 5 years now. This bands uniqueness lies in the members each having a diverse background, culture and nationality, which has enriched their music significantly. They believe that there are no boundaries to imagination, to experiment and express.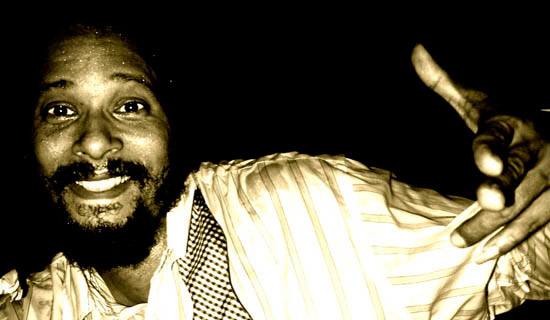 Solomon
Solomon also known as SK is a Brooklyn rapper, vocalist and producer. He has worked with everyone from Avant-Garde jazz group Art Konik on comet records to Japanese trip-hop Dj Bun. His variety of Hip-hop-Soul-Funk sounds is definitely going to get you in the grooving mood!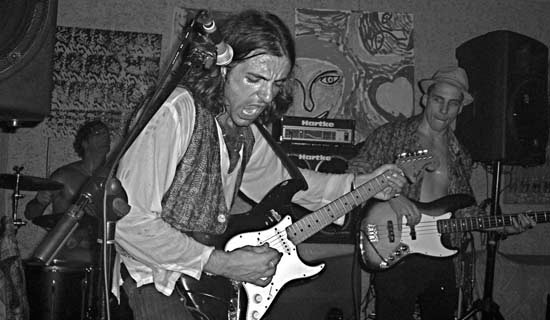 Pandora
Max- (lead guitar/vocals), Julian- (bass), Tai- (drums)
Pandora brings a rock undertone with a combination of sounds from psychedelic-funk to blue-jazz, ultimately creating a very unique flavour of music. All 3 musicians bring their own unique touch to the band drawing influences from Jimi Hendrix, Led Zeppelin, Sly and the Family Stone to Stevie Ray Vaughn. What makes Pandora so unique is the ability to mix up the vintage sound with modern lyrics in 3 different languages, English-Italian and Indonesian. Pandora is sure to set the stage on Fire!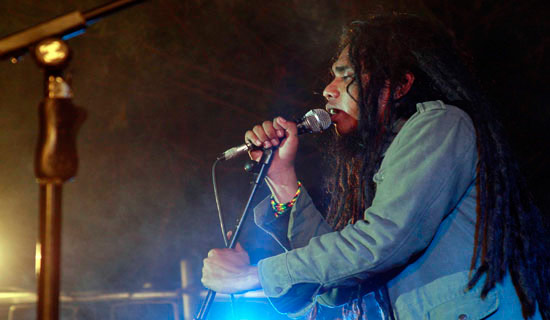 Marapu
Feryanto-(vocals), Diyan-(guitar), Iwan-(drums), Beny-(guitar), Dondho-(Bass), Khoebischo-(percussion), Neloz-(keyboards)
This 7- piece reggae band from Yogyakarta named their band after the word 'Animism' from the Flow Trust Society of Sumba. The members originate from Timor, Sumba and Flores and each bring their original reggae feel to the table. With the release of the 2006 hit album 'The Colours' spreading through Indonesia with great success Marapu has launched their latest album for 2010 'Peace Love & Freedom' which is set to take the charts by storm. Jah Rasta Far-I.
Ozlem
The Ö is a rapping, rocking, MC-ing stick of dynamite. Her debut solo EP, blending hip hop - reggae - ska - punk and roughly 52 other genres, was produced by the Bumblebeez and sat neatly tucked in the same musical cot as The Presets, Cut Copy, and oh yeah, a little band called Wolfmother in the US Nylon magazine's feature on the best Australian music last year. Get ready for Ozlem to kick your butt!